EXCEL 2007 Basics: Workbooks and Worksheets
A. Colin Cameron, Dept. of Economics, Univ. of Calif. - Davis
This January 2009 help sheet gives information


WORKBOOKS


Excel acts on worksheets within workbooks.

Data is stored in Excel in a

worksheet

.
Related worksheets are then accumulated in a computer file called a

workbook.


This usually has extension file extension

.xls

(or

.xlsx

if the file is saved as an Excel 2007 worksheet).
The names of the worksheets appear on tabs at the bottom of the workbook window. To move from sheet to sheet, click the worksheet tabs.
Charts and other data analysis can be placed either on the worksheet with its related data or on a separate chartsheet or worksheet.

You can enter and edit data on several worksheets simultaneously and perform calculations based on data from multiple worksheets.
WORKSHEET

The following is an example of a (blank) worksheet with no data.

From the top middle the workbook is named Book1.xls (the default name for the first new workbook)
From the bottom left the current worksheet is named Shhet 1 ((the default name for the first new worksheet)
The highlighted cell is cell I15 (column I and row 15).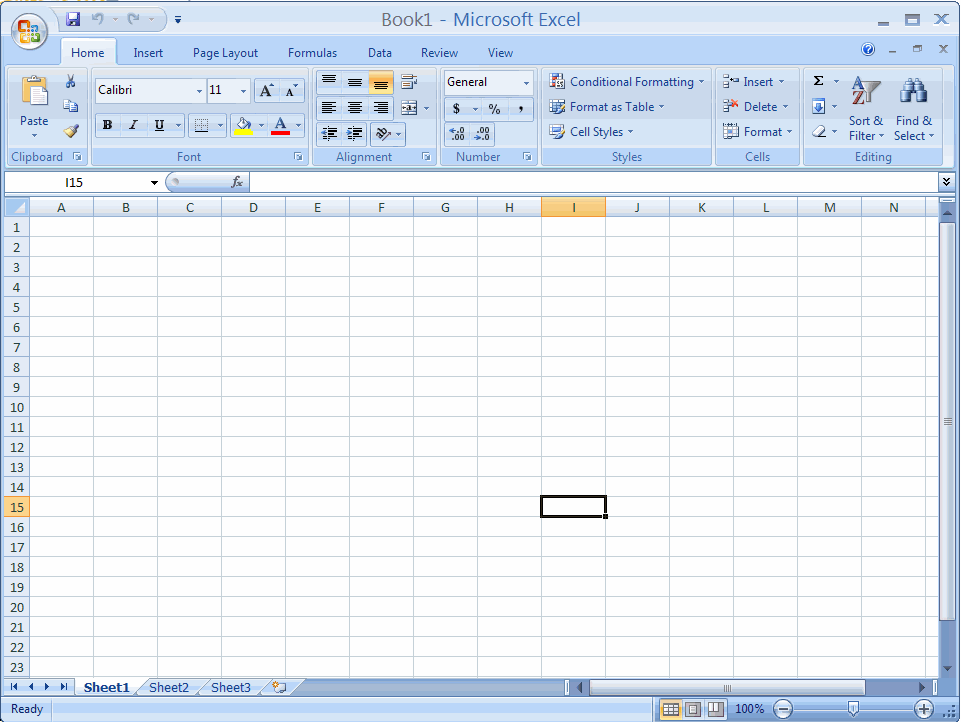 To

create a new worksheet

click the Insert Worksheet tab at the bottom of the workbook (to the right of the Sheet3 tab).
Or right-click on one of the existing Worksheet tabs at the bottom of the workbook and select Insert ....

To

rename a worksheet

right-click on the existing Worksheet name, select Rename, and type in the new name.

For further information on how to use Excel go to
http://cameron.econ.ucdavis.edu/excel/excel.html